Political Ponerology - Laura Knight Jadczyk
Here is a few thoughts that many of us can recognize in "new world order" - the policy adopted before by Stalin, Hitler and now George Bush's administration :
…My work has shown me that the vast majority of people want to do good, to experience good things, think good thoughts, and make decisions with good results. And they try with all their might to do so! With the majority of people having this internal desire, why the Hell isn't it happening? I was naive !!!
Imagine - if you can - not having a conscience, none at all, no feelings of guilt or remorse no matter what you do, no limiting sense of concern for the well-being of strangers, friends, or even family members. Imagine no struggles with shame, not a single one in your whole life, no matter what kind of selfish, lazy, harmful, or immoral action you had taken. And pretend that the concept of responsibility is unknown to you, except as a burden others seem to accept without question, like gullible fool.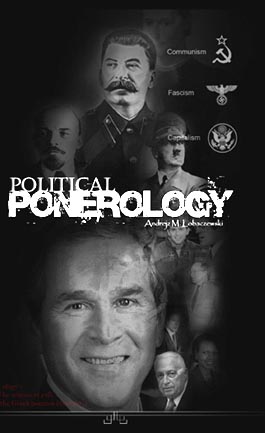 Now add to this strange fantasy the ability to conceal from other people that your psychological makeup is radically different from theirs. Since everyone simply assumes that con-science is universal among human beings, hiding the fact that you are conscience-free is nearly effortless. You are not held back from any of your desires by guilt or shame, and you are never confronted by others for your cold-bloodedness. The ice water in your veins is so bizarre, so completely outside of their personal experience, that they seldom even guess at your condition. In other words, you are completely free of internal re-straints, and your unhampered liberty to do just as you please, with no pangs of conscience, is conveniently invisible to the world. You can do anything at all, and still your strange advantage over the majority of people, who are kept in line by their consciences will most likely remain undiscovered… How will you live your life? ( more... )
The first manuscript of this book went into the fire five minutes before the arrival of the secret police in Communist Poland. The second copy, reassembled painfully by scientists working under impossible conditions of repression, was sent via a courier to the Vatican. Its receipt was never acknowledged, no word was ever heard from the courier - the manuscript and all the valuable data was lost. The third copy was produced after one of the scientists working on the project escaped to America in the 1980s. Zbigniew Brzezinski suppressed it.